Our time spent is Seville went by so slowly! Maybe it's just the slowed down lifestyle of the Spanish people that influenced our sentiment, but man, it felt like we were in Seville for a long time! It was only 2.5 days, which was more than enough to see the incredible monuments and experience the laid back atmosphere and kind faces of the Sevillian life.
The highlight was the Alcazar and cathedral - a mix of gothic European and Islamic architecture. We climbed to the top of the cathedral clock tower to get a clear view of the cityscape. Very different than Ottawa, I tell you. Pastel roofs as far as the eye can see! Below are a few of our favourite captures of Seville.
b.
It rained most of the time we were in Seville. It didn't damper our mood, but we had to go through a couple of umbrellas.
Waiting to get tickets to the Cathedral!
Views from the Cathedral 40 floor tower! This one must have been around floor 23.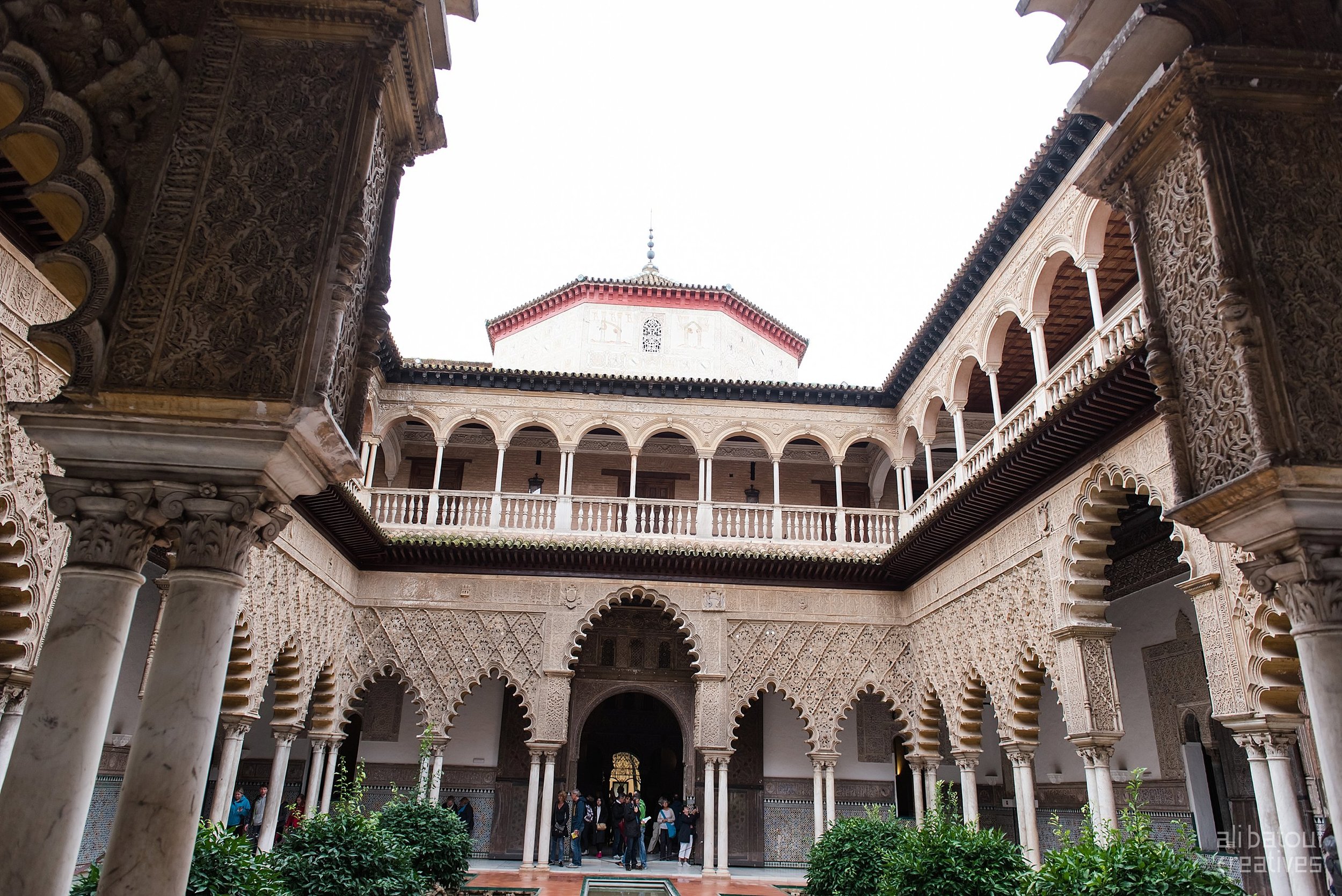 Day 2 of our Seville adventures began at the incredible Alcazar.
Another creation by Batoul's mama.
These colours are my favourites!
Tile inspiration, circa 1300s.
Not so shameless selfies!
Our favourite all-time view!!
The rare moments when we get a clear photograph of ourselves together!
*Sigh* The flowers were so gorgeous!